Shillbusters DDOSed Site Hacked Shut Down
Shillbusters DDOSed by Blue Angel Host for posting undesirable articles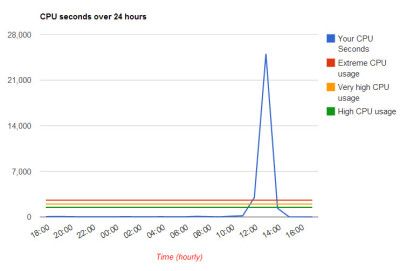 Shillbusters DDOSed On Saturday August 17th 2013 the anti eBay critic web site known as Shillbusters.org was wrongfully targeted and ddos'ed by hackers that didn't like the articles posted about Blue Angel Host, a server that hosts a website revealing the private information of the YouTube character Ebayisajoke which also hosts unauthorized re-uploaded video content that was stolen off the Ebayisajoke YouTube Channels in order to boast allegations of serious crimes which have never been proven in a court of law and the site is located in Russia because it's too illegal to host in the United States. The owner of the hosting company refuses to remove the content after many requests through email and now wants us to remove our articles about him.
Like he told us, provide us a good reason and we will remove them. He then takes matters into his own hands by DDos'ing Shillbusters.org in order to remove the unwanted content. An email was received by Ebay Blows and Shillbusters which is pictured below stating and I quote "Please remove this post from your server because I have to ddos attack to your site tell me if you don't remove that thank you", then another email from him saying "this is not mine. i get money from him for removing this post. if you do not do this i have to attack dear". This email came from a Afshin Ansari using a yahoo email of [email protected] The email headers may be forged but the attack was traced to someone in Isreal and may be using a Virtual Private Network to conduct the attacks.
[hana-code-insert name='Doc From Ebay Motors Sucks Talks About Getting DDOS Attacked' /]
[hana-code-insert name='Doc From Ebay Motors Sucks Reveals DDOS Attackers IP Address' /]
Here is the Blue Angel Host article that was posted at shillbusters.org
Here is a photo of the owner of Blue Angel Host and possibly our DDos'er Sunil Shahzad on facebook and not too smart for a hacker if he's the one doing it. If I was him I would just remove that site he runs. I bet he clocks in at the San Jose offices. But now that we found him, he won't be doing anymore dirty work on our web sites.
The attack was done right after a new article was posted about Spokonzaga Pete of YouTube who may be a Lithium Technology sock puppet that talks in circles from a cubicle spinning room ranting about how IP masking is illegal when he's not honest about who he really is to his 6 YouTube viewers that watch him. Did you see the story about how Ebayisajoke is making Amazon all that money? Spokonzaga Pete has remained a mystery throughout this whole story between Ebayisajoke and Hubacapjoes so if you know who Spokonzaga Pete really is please drop a dime by emailing us.
Shillbusters DDOSed Email Evidence
The information gathered has been forwarded to Hostgator and also the proper authorities for investigation and forensic collection of evidence. The attack apparently was so bad that Doc had to remove the site for the time being in order to allow Host Gator to conduct the investigation. We sure hope Shillbusters.org returns in the future because the site highlighted a lot of great information about what companies do to people online when they want to get rid of them. The email below was sent to both eBay Blows and Shillbusters from the individual claiming to actually be doing the attacks or may be the attacker is the same guy pictured above. Sorry my friend but you're not getting eBay Blows.
Shortly before the DDOS attack on Shillbusters the man you see below on YouTube that goes by the name of saledaddy1 was harassed through video comments by Spokoznaga Pete's Chunky Chuck account, other accounts will follow I'm sure.
Now read the comments under Spokonzaga Pete's video here posted just shortly after the harassment took place above on the other user's channel talking about eBay stealth. We believe that Spokonzaga Pete is using the channel Chunky Chuck to distort, distract, and disturb individuals and he should be reported to YouTube. He talks up a great "spin" about being honest but we know he makes fake YouTube channels daily to cause havoc. You can always tell a YouTube account is Spokonzaga's because he can never get his point out in a simple sentence. Look at all his comments for paragraph style spin. Ebayisajoke is not going away and will be back making videos very soon on his YouTube channels. You can't keep a good masked man down.